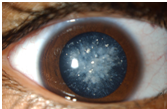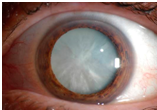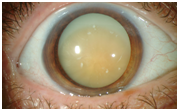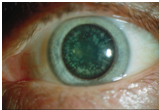 The presence of cataract leads to the inevitable question – "When should I have it removed?". In the past cataract surgery was deferred until absolutely necessary and this has led to the concept that cataracts can only be treated when they are "ripe". With improving safety and clinical outcomes, this is an outdated concept. Rather, a decision to go ahead with cataract surgery is a complex one and is determined by the following factors:
1. Cataract type and severity: there a many different types of cataract that range in severity from early to advanced
2. Functional impact: in what way does the cataract affect the vision.
3. Could the difficulty with vision be due to something else: It is possible to have more than one condition causing reduced vision. A careful assessment will help determine to what extent each of these conditions is contributing to reduced vision. In inadequate assessment may lead to a disappointing result after cataract surgery.
4. Other ocular health factors: There are other ocular conditions that may benefit from cataract surgery. For example, intra-ocular pressure may come down after cataract surgery which can be helpful for glaucoma management.
-Posted by Dr Colin I Clement.